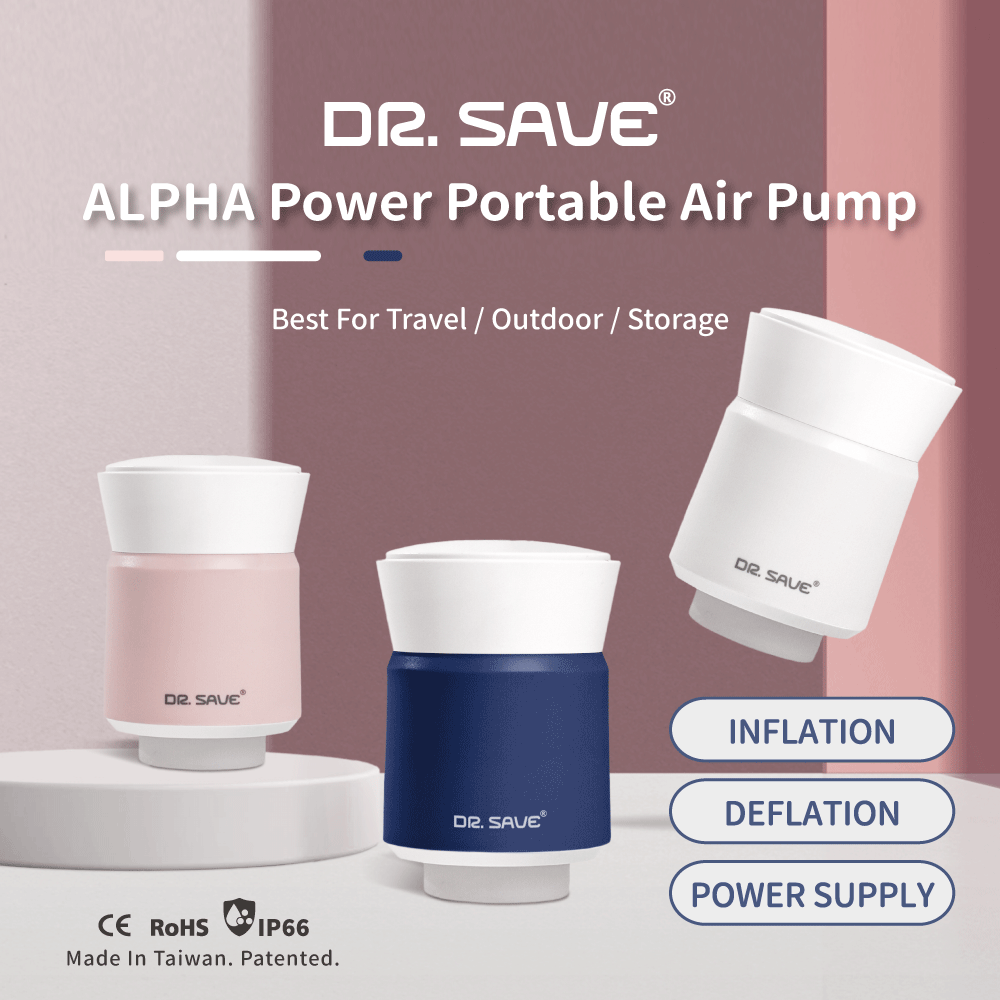 ✔️3 in 1 Function - Inflation, Deflation, Emergency Power Supply
✔️Powerful Air Flow 300L/min
✔️Support 2A Fast Charging
✔️Made In Taiwan
✔️One Year Warranty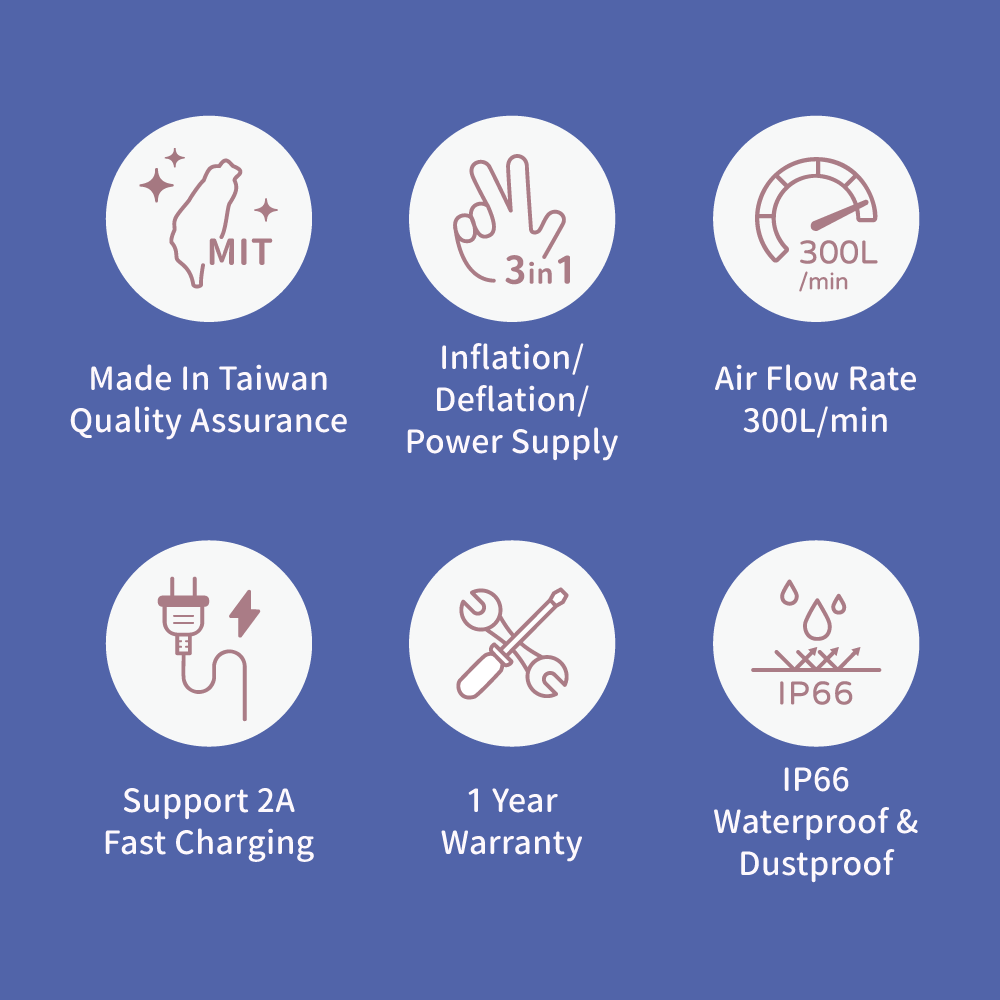 DR. SAVE Air Pump does not need to be connected to the power cord to use, so its use is not limited by location. The intuitive one-touch pumping and inflating design makes the machine easy to operate, with an inflating speed of 300L/min and suitable for 80% of commercially available compression bags; it can also be used as an emergency power source for smartphones outside the home, and it is IP66 rated for waterproofing and dustproofing!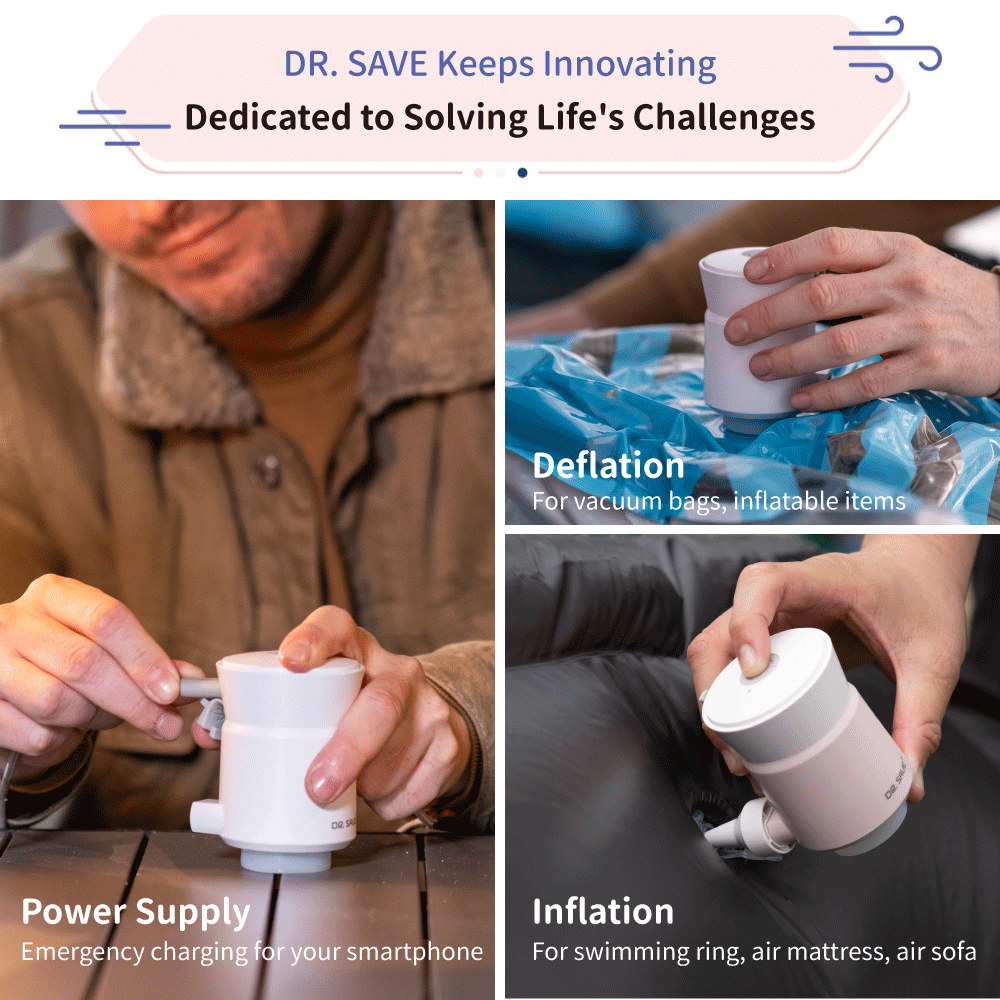 「DR. SAVE Air Pump」is made in Taiwan with 1 year warranty. There is no need to connect the power cord when pumping and inflating, so it is convenient to use it anytime and anywhere. Besides pumping and inflating, it can also be used as an emergency power source to help charge your cell phone. In addition, the machine adopts 2A fast charging model, so you can quickly recharge the power!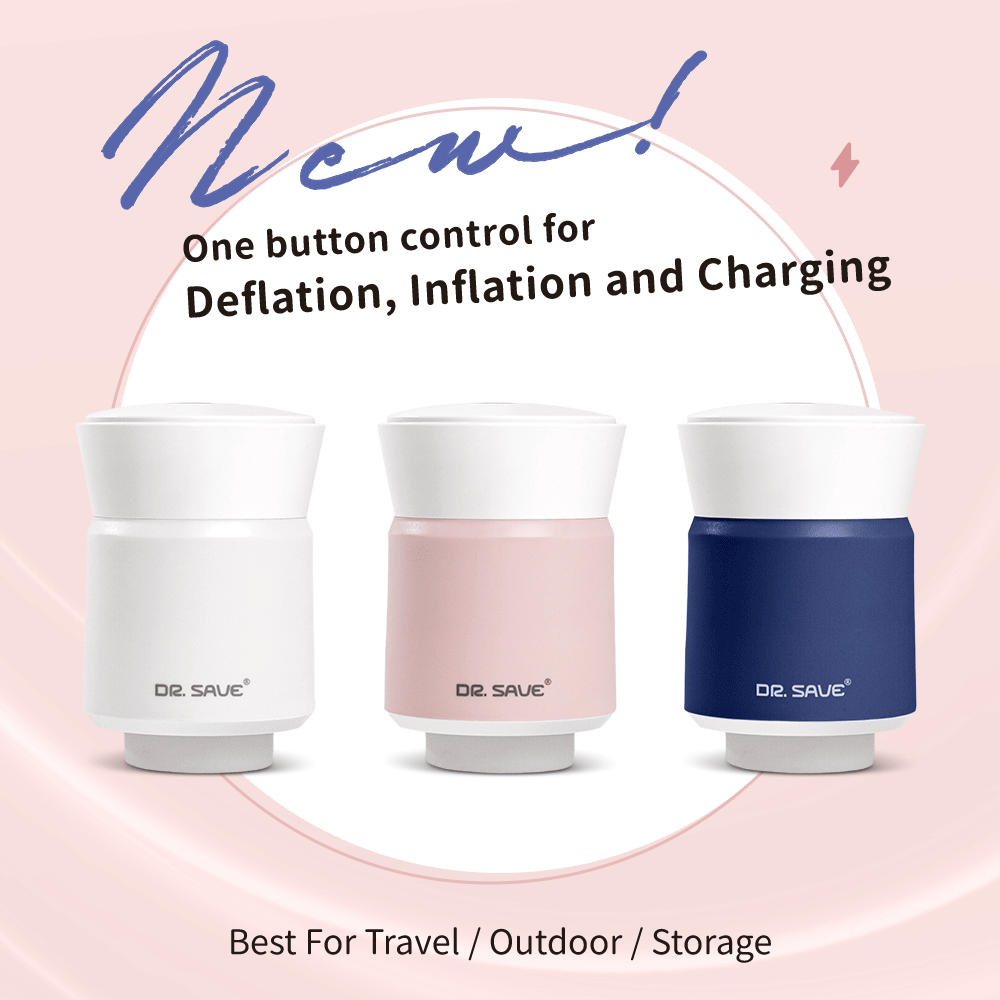 A 3-in-1 function DR. SAVE Air Pump is an ideal companion for packing your luggage for overseas trips, camping and outdoor activities, and storing your home for the season!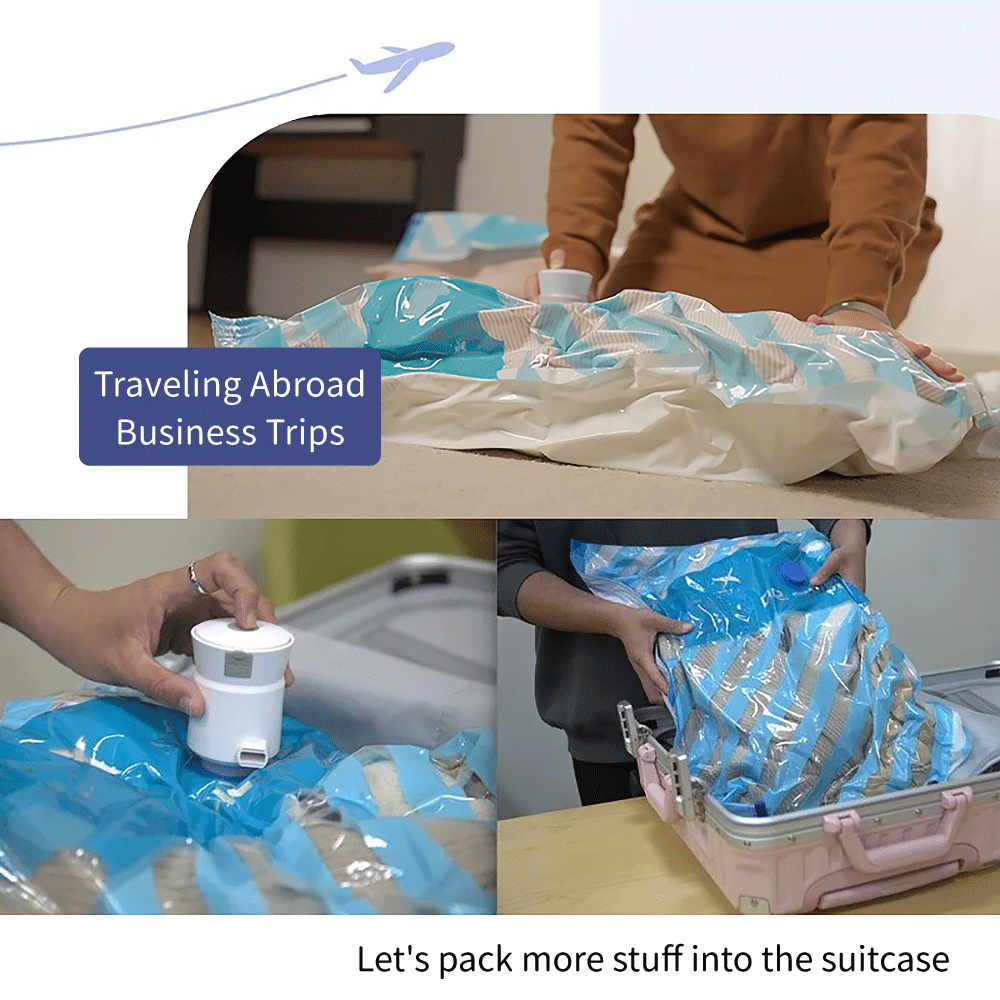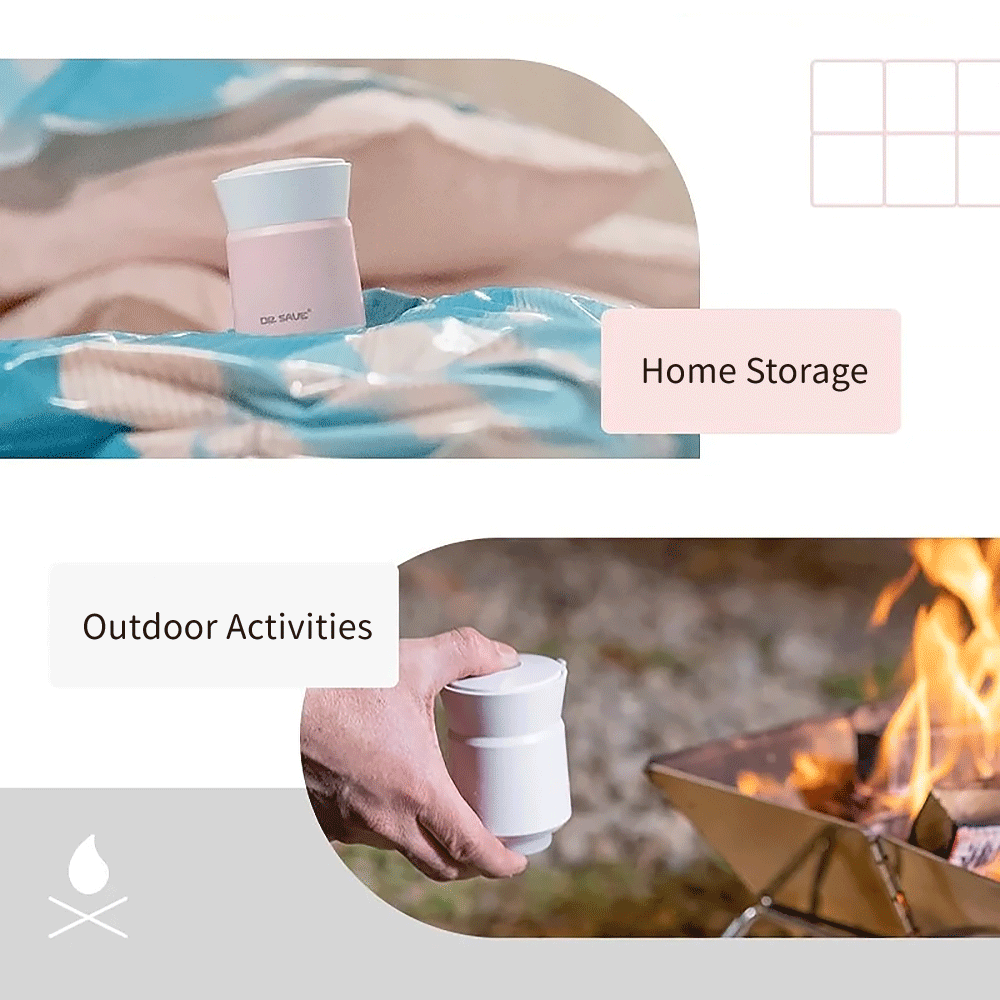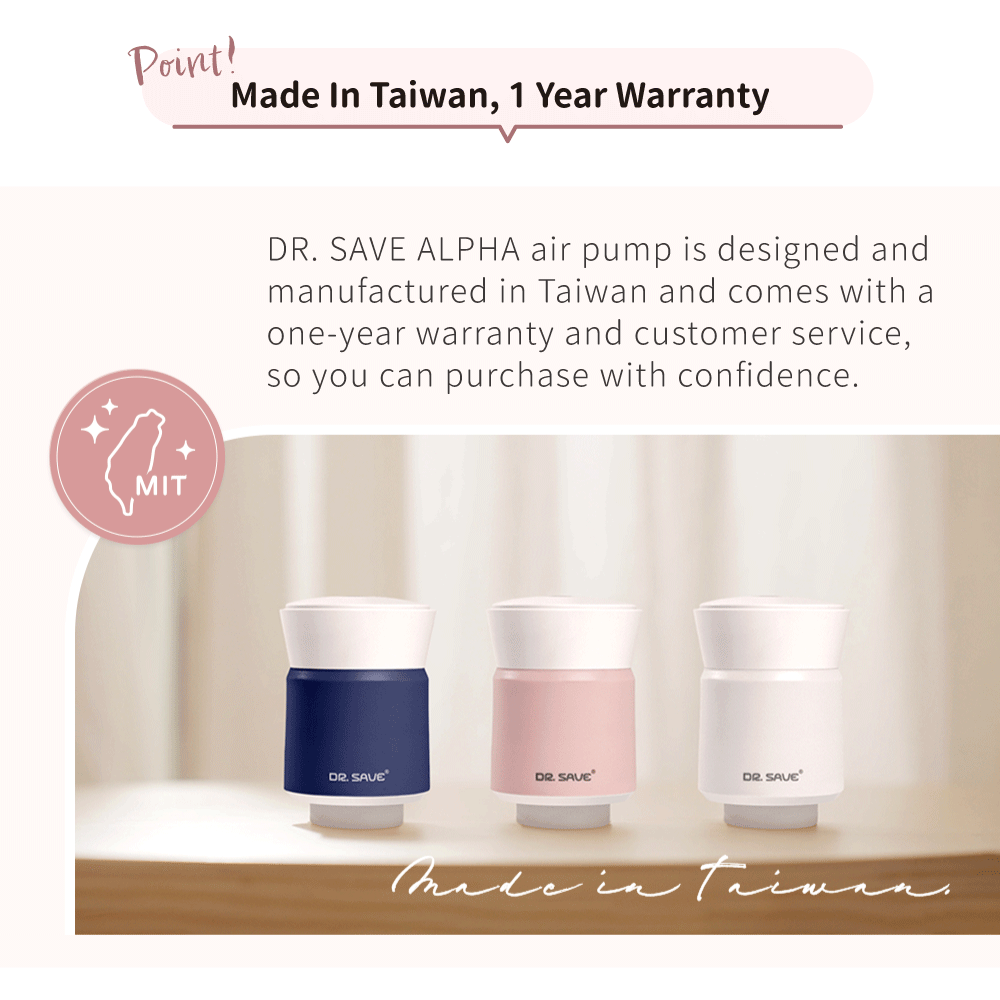 The charging specification of DR. SAVE Air Pump is superior to other Air pumps in the market, with 2A fast charging mode, as long as it is equipped with 2A charger or PD charger, it can be fully charged within 120 minutes (the fastest time is only 35 minutes)  !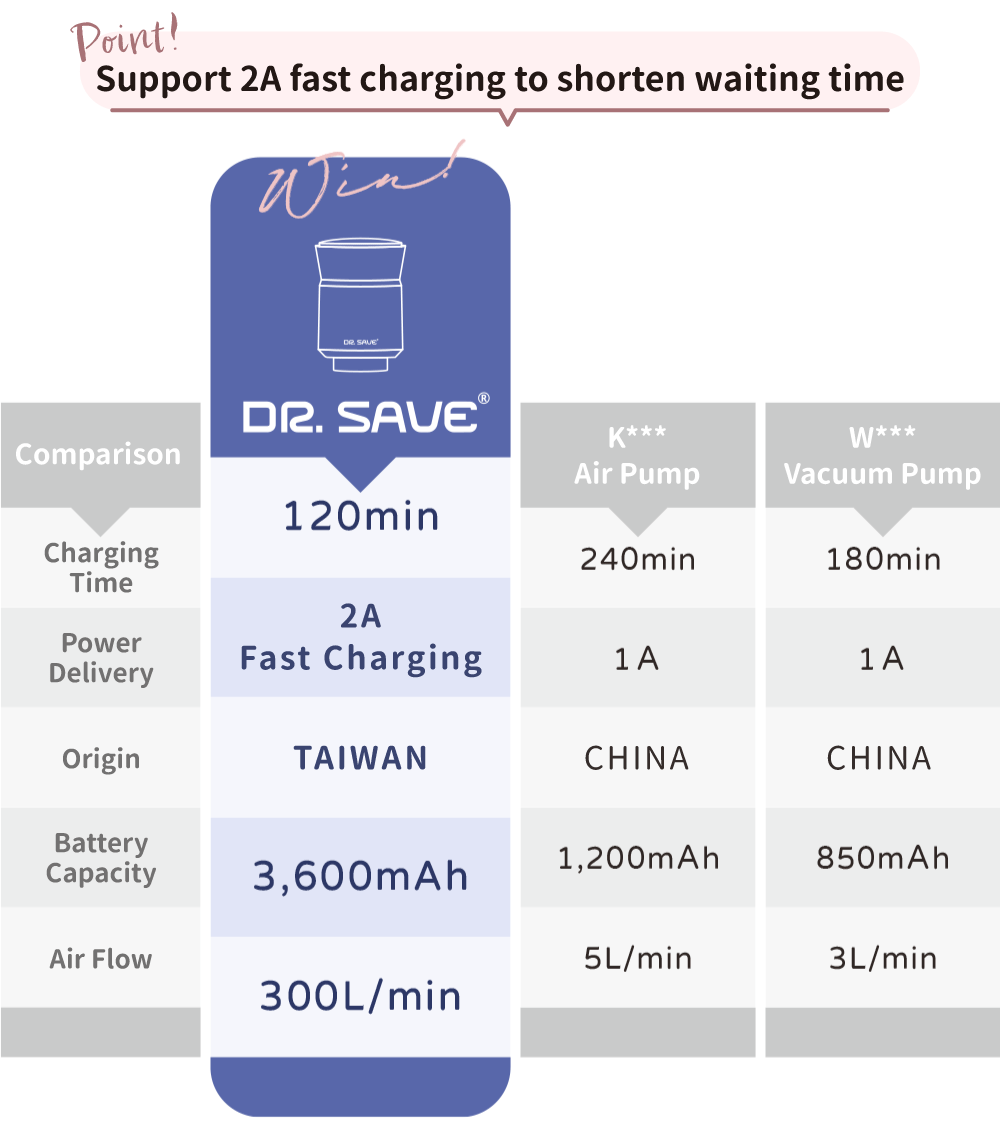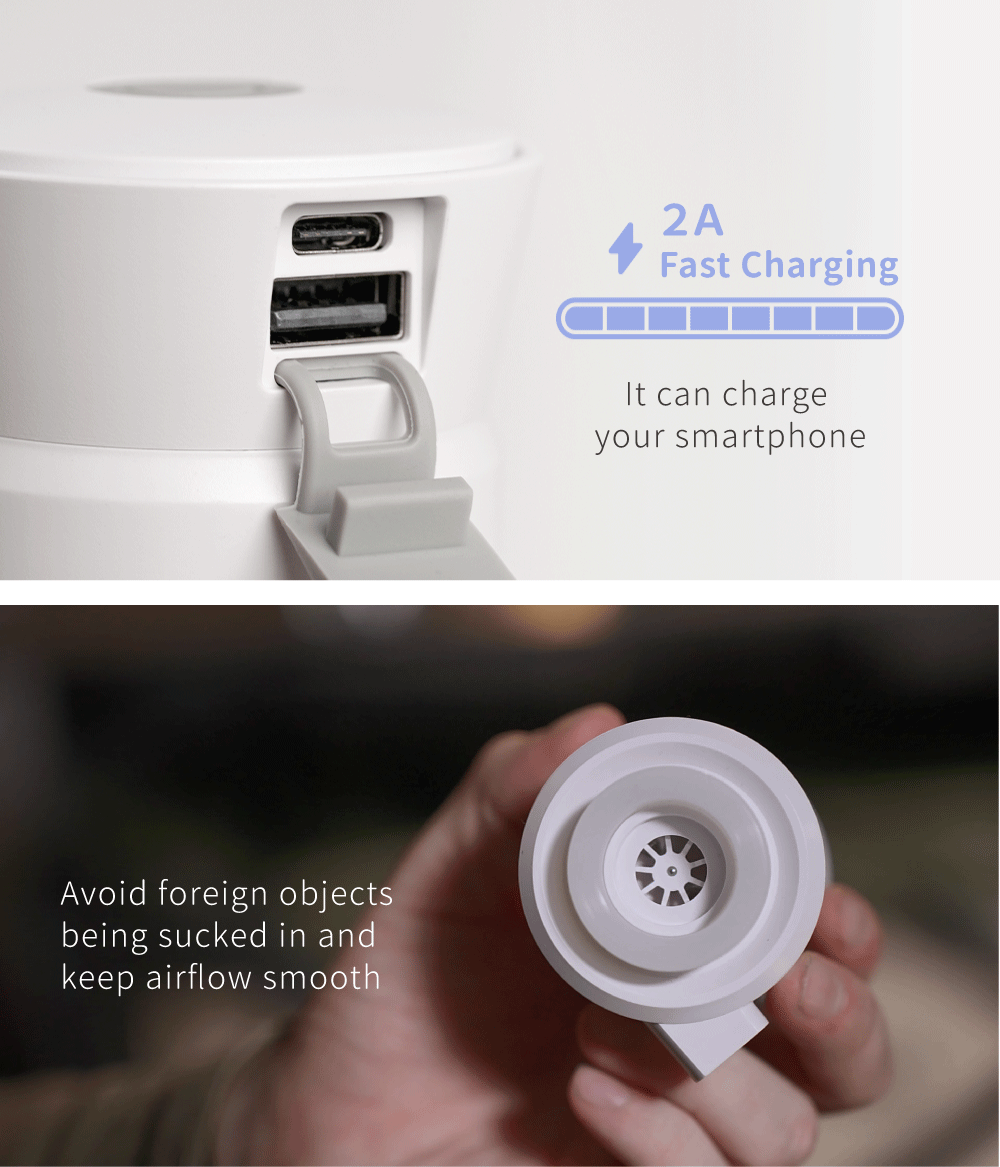 DR. SAVE Air Pump not only fits 80% of the clothing storage bag brands on the market, but also comes with 3 types of connectors: air mattress inflation nozzle*1 / air mattress deflation nozzle*1 / swimming ring in/deflation nozzle*1 (Picture below: from left to right). You can not only use it to inflate and deflate swimming rings, air mattresses, air chairs, but also use it as a mobile power bank to charge your phone in case of emergency !
※Note:The side of the pump is the inflation port, the bottom is the deflation port.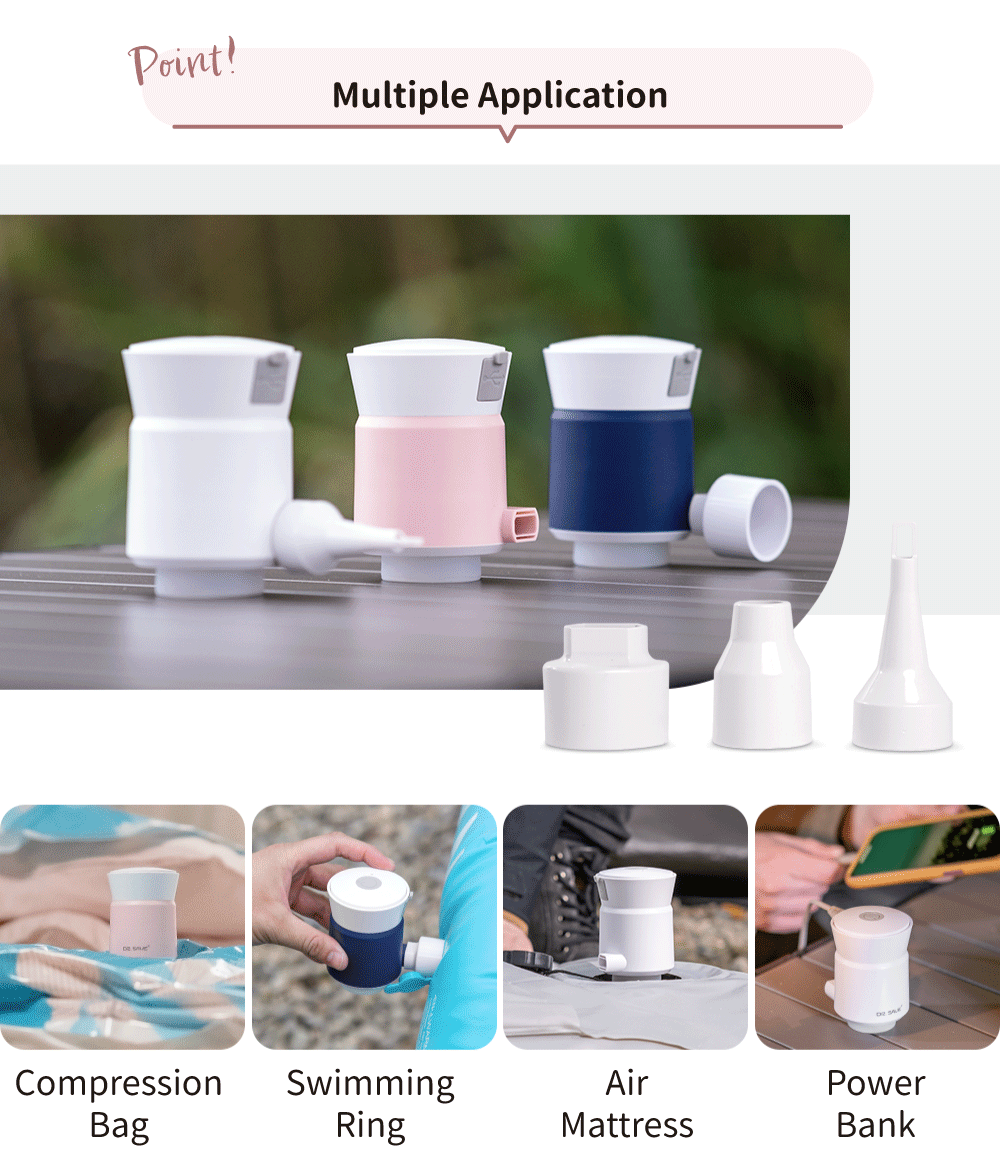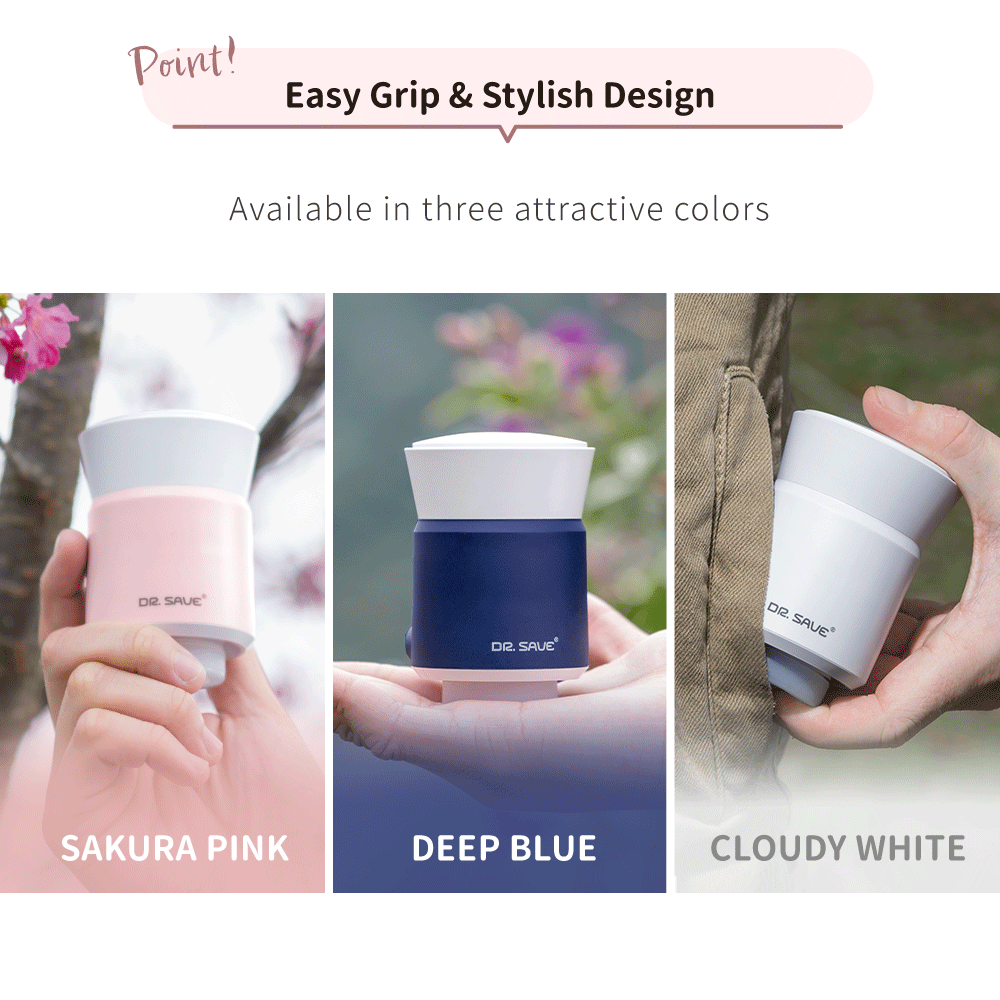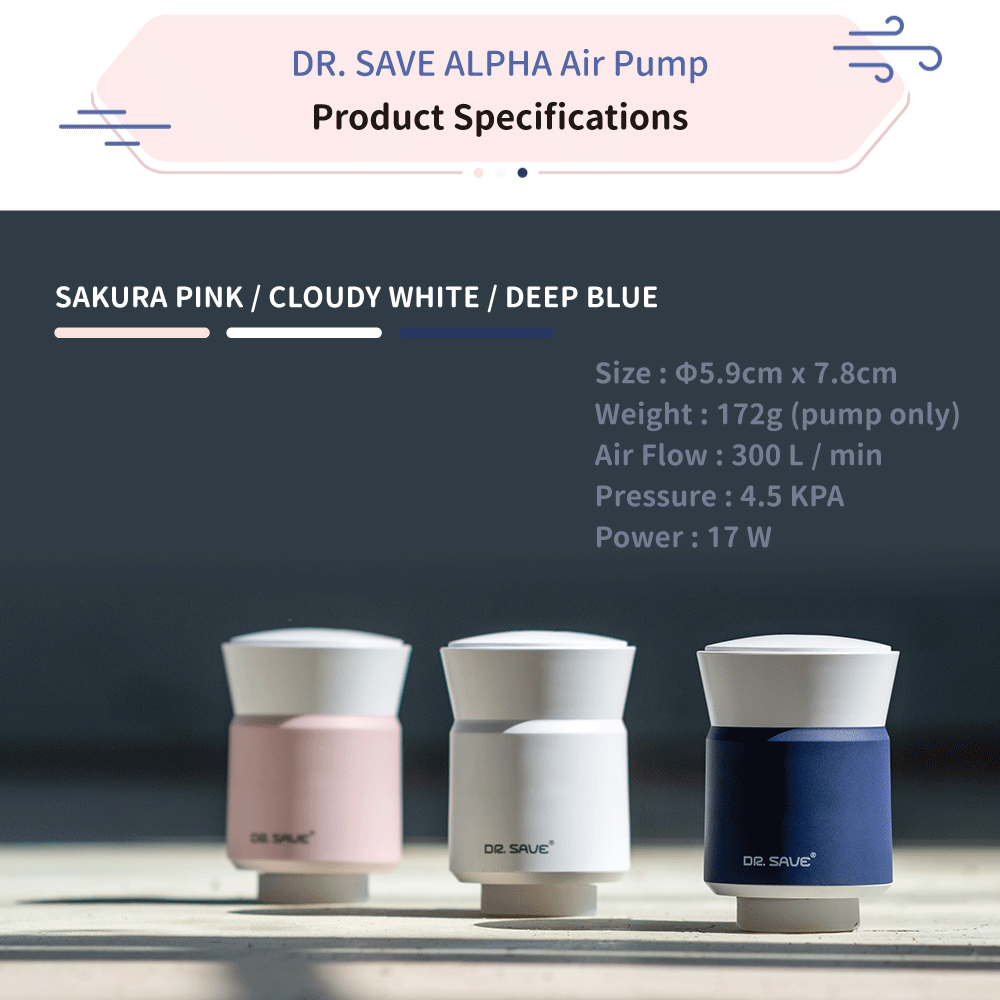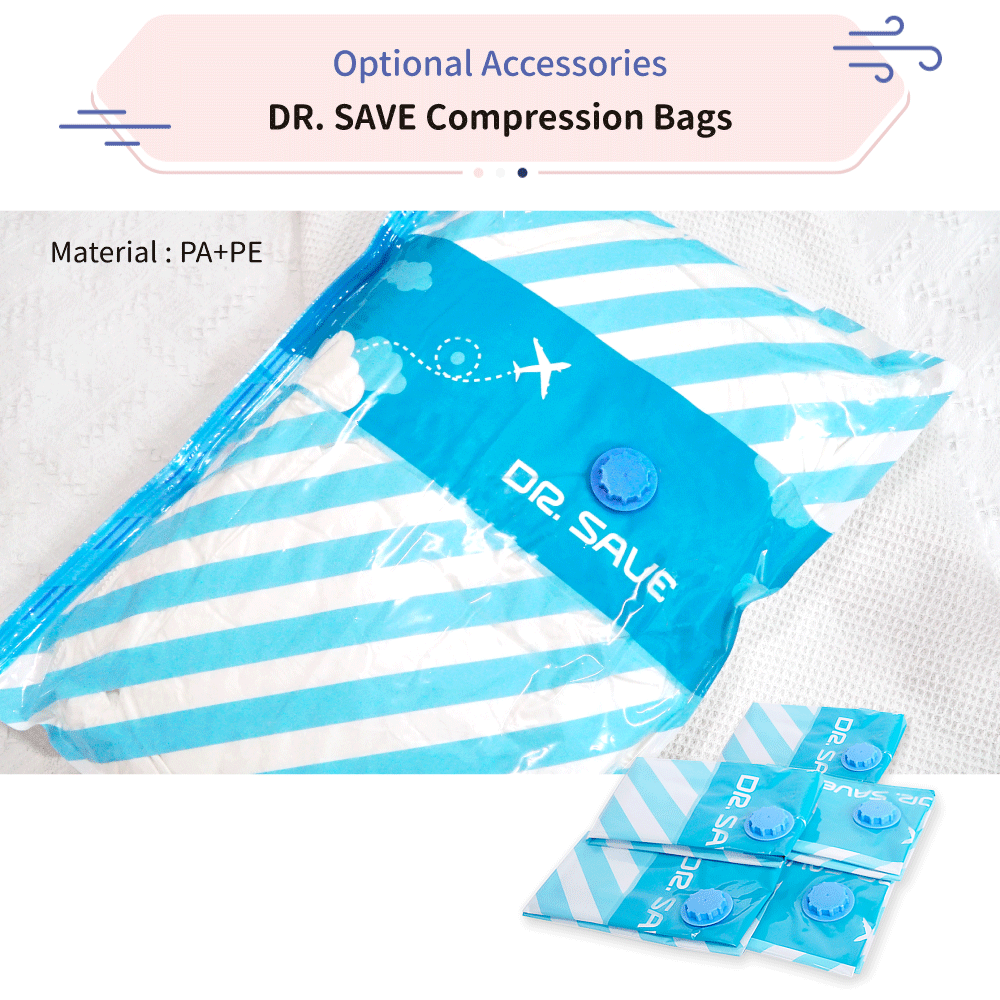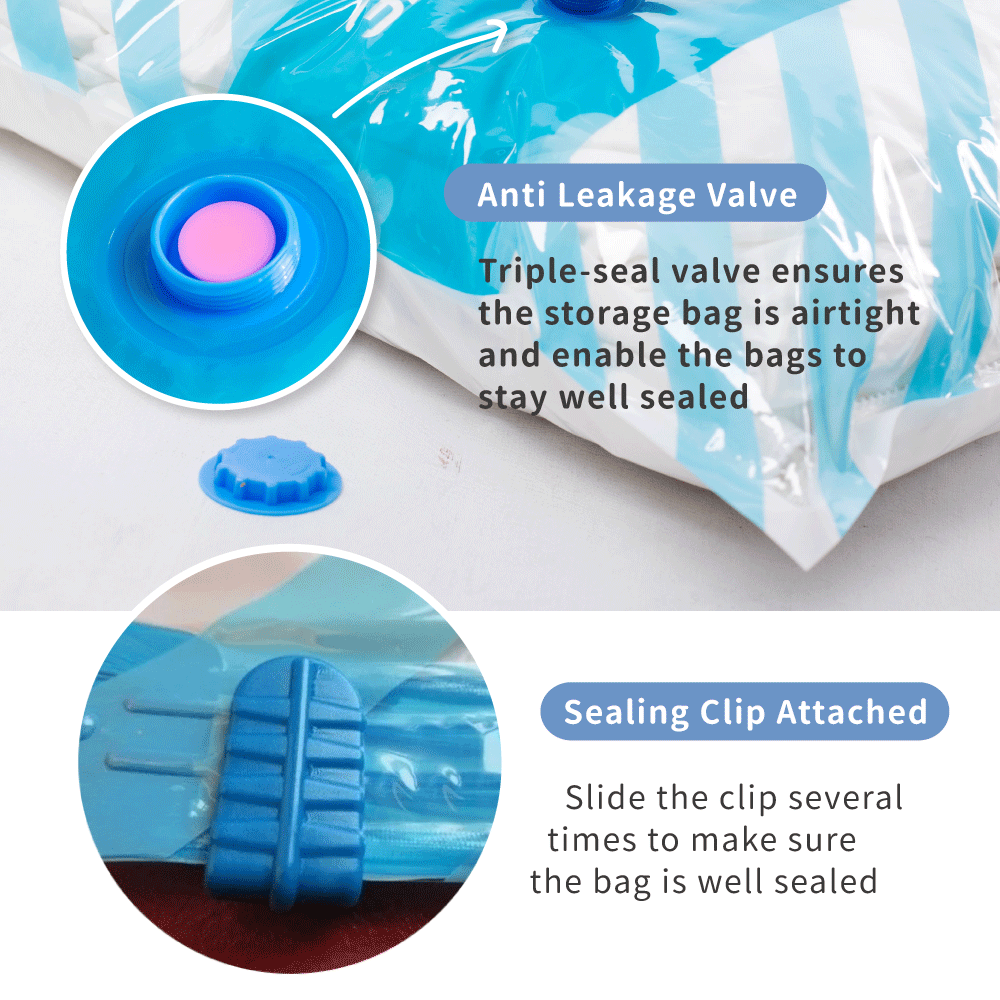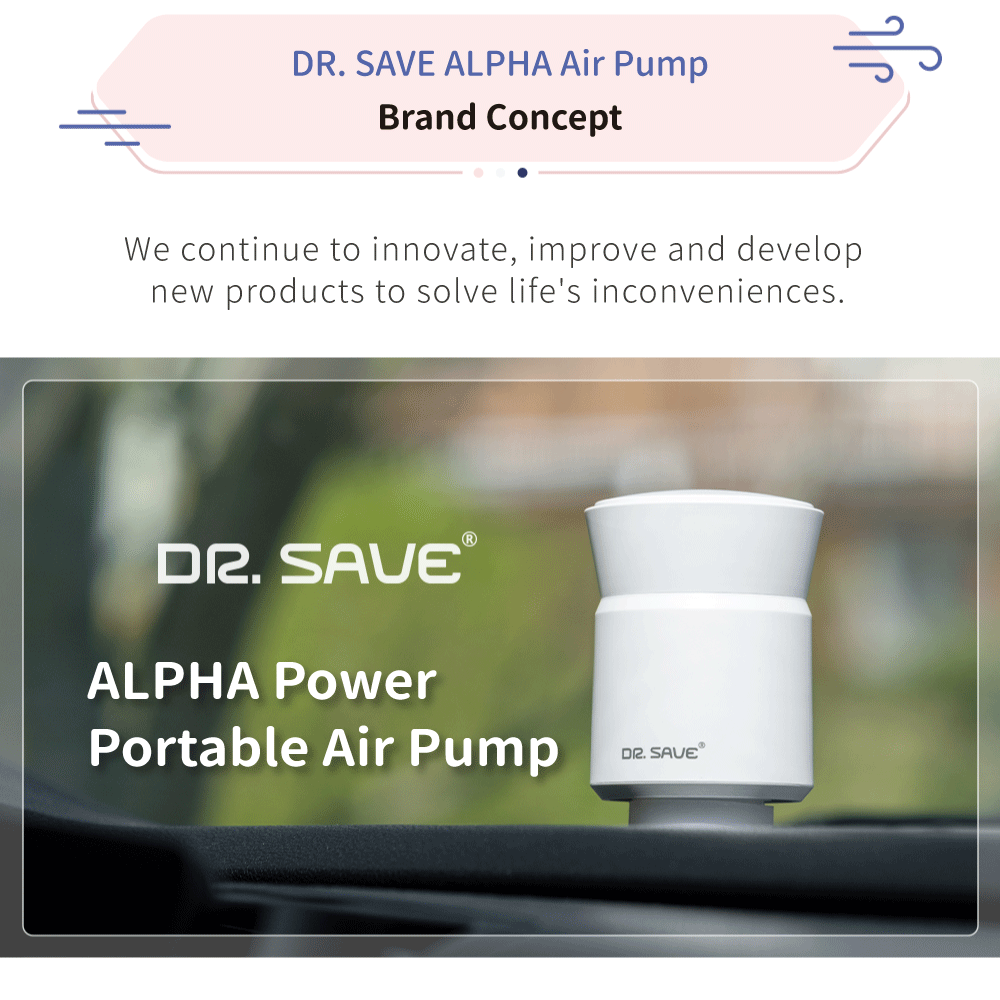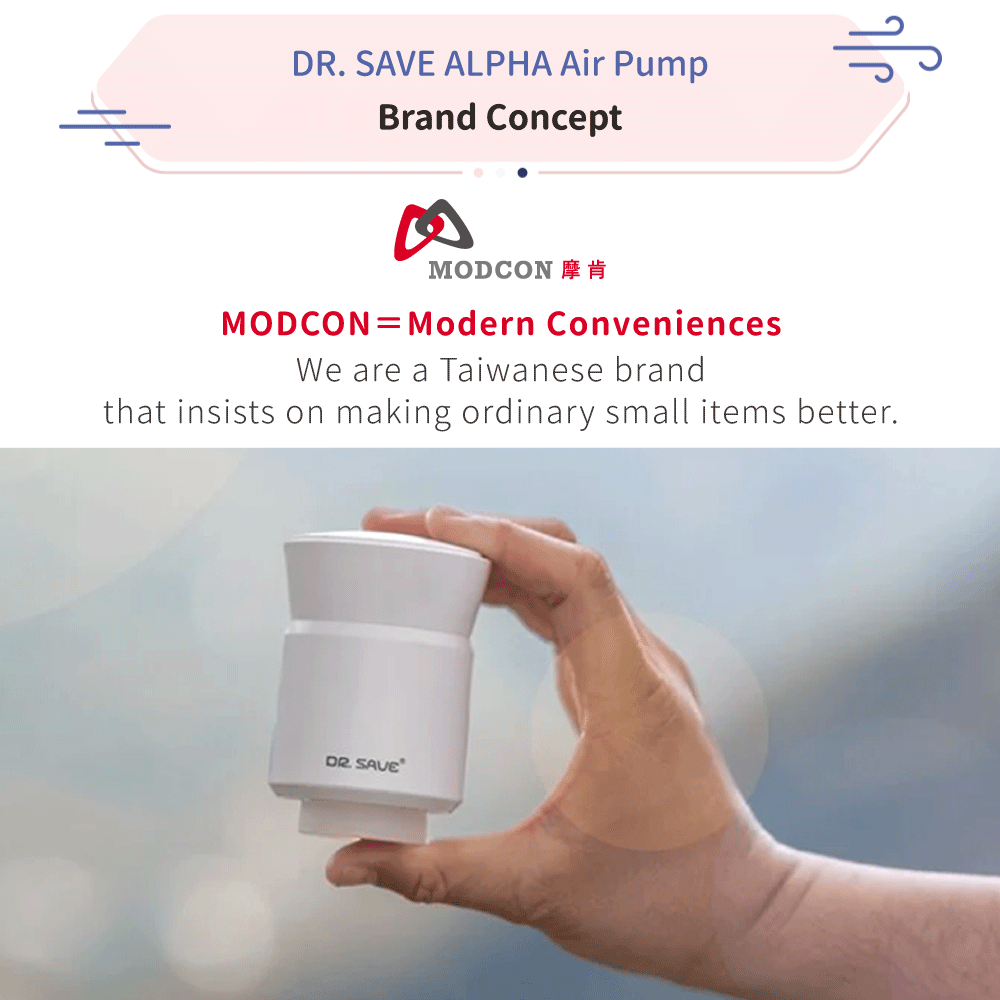 ✔️Color:Sakura Pink, Cloudy White, Deep Blue
✔️Size: 5.9cm Ø X 7.8cm
✔️Weight: 172g(air pump only)
✔️Air Flow:300L / min
✔️Inflation Pressure:4.5 kPa
✔️Deflation Pressure:-4.2 kPa
✔️Power:17 W
✔️Noise:80-85 dB. This is the volume of large vehicles such as buses, buses, and tour buses on a road.
✔️內容物:DR. SAVE Air Pump*1、Swimming ring in/deflation nozzle*1、Air mattress deflation nozzle*1'、Air mattress inflation nozzle*1、TYPE-C cable*1、Carrying bag*1